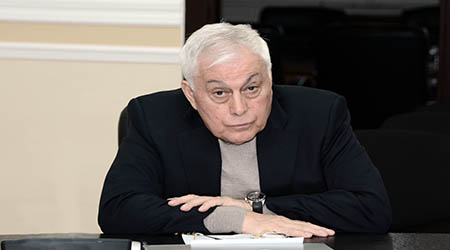 Academic Tofig Nagiyev takes part at the World Conference in Italy
May 03, 2017 | 10:23 /
Vice-president of ANAS, Director of the Scientific Center "Azerbaijan National Encyclopedia" Academician Tofig Nagiyev is on scientific trip in Italy from  January 28.
T.Nagiyev Academician takes part in İCCP-2016 6th İnternational Conference on Chemistry and Chemical Process held in Rome, Italy.
The trip will last till  February 5.
©All rights are reserved. Citing to www.science.gov.az is necessary upon using news.